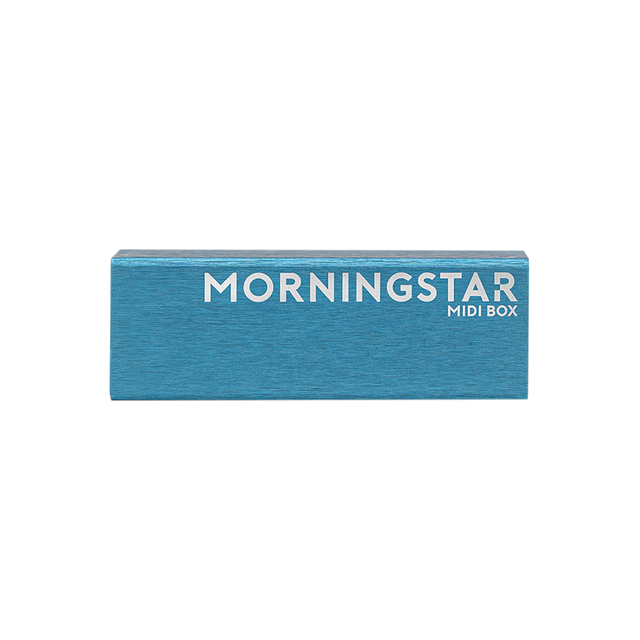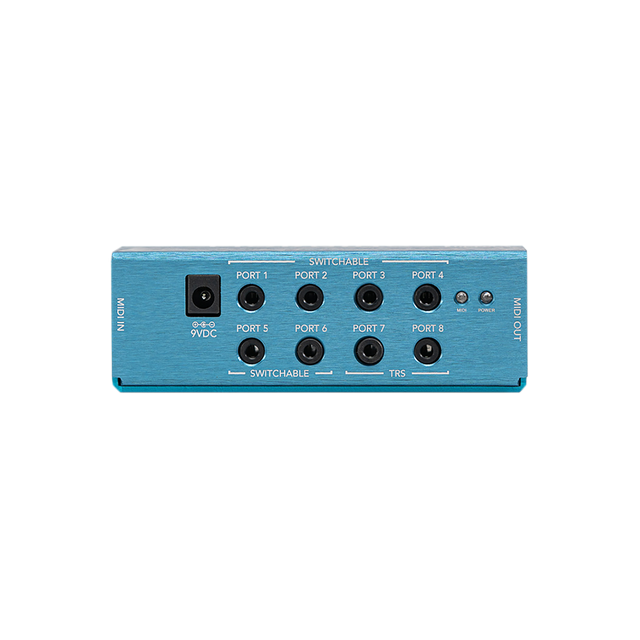 Tiny MIDI Splitter with 8 Isolated Outputs
Designed from the ground up, the Morningstar MIDI Box offers you something special – many more outputs in a much smaller package.
Through a single 5-pin MIDI input, you can split your MIDI signal into 8 isolated 3.5mm TRS MIDI outputs. Your input MIDI signal can also continue to flow via the 5-pin MIDI Thru port. 
8 isolated MIDI outputs means that the integrity of
your MIDI signal is protected after it has been split.
Ports 1 to 6 are independently tip/ring switchable, making this MIDI Box compatible with all TRS MIDI devices.
Smaller than an eclair
​117 x 40 x 40.5 mm
4.6 x 1.6 x 1.6 inches
A standard 5-pin MIDI in port allow you to connect any MIDI device or MIDI controller to the MIDI Box.
A standard 5-pin MIDI thru port allows your MIDI chain to continue by passing on MIDI received from the MIDI in port.
2 separate LEDs to show when MIDI is being received (light blinks) and when the MIDI Box is powered (light on).