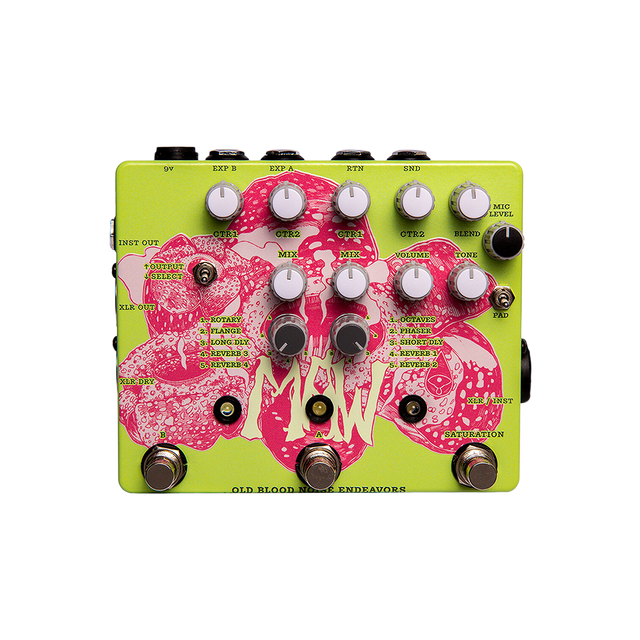 What began as a simple request for a vocal version of an Old Blood effect spiraled into a multi-function device with 10 new effects, versatile in/out and send/return sections oriented toward any instrument you want to throw at it, and ample control over all elements. It's the new multi-tool for effects lovers on stage and in studio.
MAW features:
XLR preamp for use with microphone level signals

Switchable saturation section with blend, volume, and tone controls

Two independently controlled effects sections with modulations, delays, reverbs and octaves, and controls over mix and two parameters of each

A send/return to patch in external effects

Post-saturation dry output for mixing versatility

Relay bypass switching with momentary or latching functionality and effects trails

Requires 9V 2.1mm negative center-pin power adapter (not included).

mA Draw: 210
Note: MAW does not have nor support Phantom Power, and works with dynamic mics only.