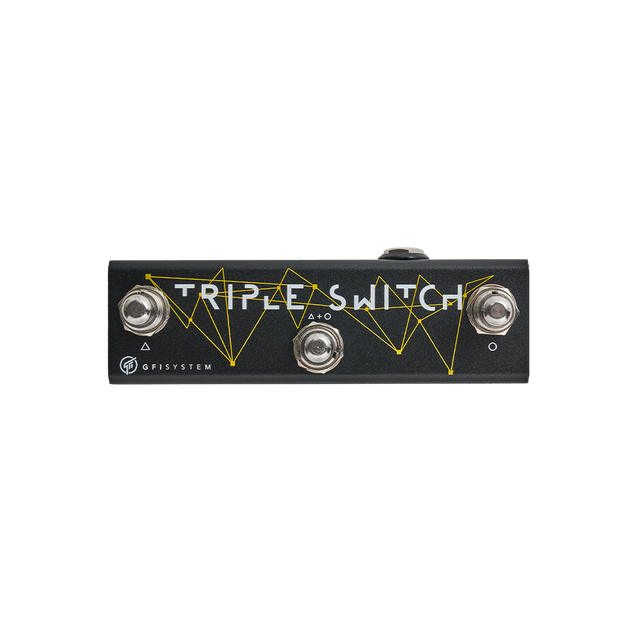 News : Starting in July 2018 production batch compatibility with Strymon pedals will be dropped, in favor for full compatibility with other brands.
Triple Switch provides 3 momentary and normally-opened switch contacts that you can use to unlock the full potential of controls and features of your pedals that have external control capability.
Space saver : meticulously engineered to achieve the smallest possible footprint without compromising comfort and usability.

Dimension : 12.5 x 4 cm  ( 5 x 1.6 inches).
Max footswitch height : 5.3 cm (2 inches).
Key Features :
1/4" Right-angle TRS cable included
No power required
Optimally minimized footprint
Specification :
Normally-opened momentary switch contacts
Output jack : 1/4 inch TRS
Dimension : 12.5 x 4 x 5.3 cm (5 x 1.6 x 2 inches)