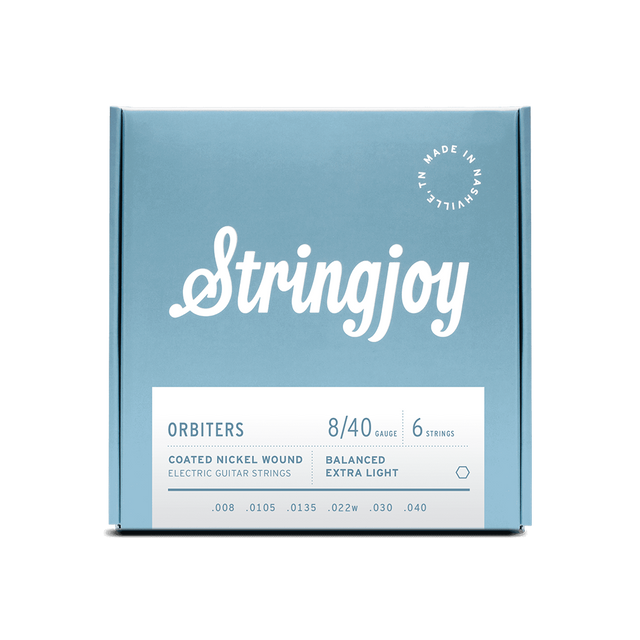 by Stringjoy
Stringjoy Orbiters | Balanced Extra Light Gauge (8-40) Coated Nickel Wound Electric Guitar Strings
Looking to achieve interstellar levels of guitar greatness? Look no further than Stringjoy Orbiters Balanced Extra Light Gauge (8-40) Coated Nickel Wound Electric Guitar Strings!
Crafted with the finest materials known to humanity (and some that might be from other galaxies), these strings will take your sound to the next dimension. Their balanced tension ensures comfortable playing, while the extra light gauge allows for lightning-fast fretting and otherworldly bends.
But wait, there's more! These strings are coated with a special space-age enamel that helps to extend their lifespan, so you won't have to worry about changing them out every other gig. And with their nickel-wound construction, you'll get a bright, clear tone that's out of this world.
So whether you're shredding at a cosmic concert or jamming with alien friends on a distant planet, Stringjoy Orbiters have got you covered. Don't just play guitar, become one with the cosmos!
Gauges: .008 – .0105 – .0135 – .022w – .030 – .040