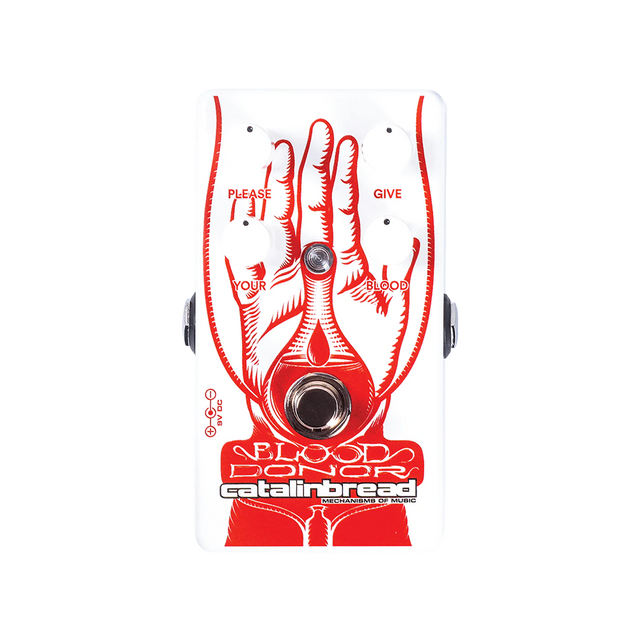 Blood Donor is a revamped and fine-tuned version of the venerable Katzenkönig with a slew of changes that truly unlocks the circuit's potential. A well-curated transistor set pushes the saturation and gain of the Katzenkönig topology to their electrical limits, giving the old cat a little more fur and bite. The noise floor has been trimmed while widening the utility of all controls, giving an increased range of input sensitivity that mimics the volume knob on your guitar. Get into it!

The Catalinbread Blood Donor can be powered with a standard 9V battery, or a center-negative, regulated 9V DC external power supply.

Like all Catalinbread gear, the Blood Donor is hand-built in beautiful Portland, Oregon by a mostly caffeine-fueled staff of musicians, gear heads, and artists.